Can You Use Blink Outdoor Camera Without a Subscription?
When you buy through our links, we may earn an affiliate commission.
The Blink outdoor camera is a great way to supervise what's going on around your house, whether you're away or at home. The camera has many different features, some of which come with a paid Blink subscription. With that said, you may be wondering whether you can still use your Blink outdoor camera without a subscription.
You can use the Blink outdoor camera without a subscription, but not all of its features will be available. For example, if you want to see recorded video clips or have cloud storage for the camera, you will need to get a subscription.
Below, we'll go over the features that are available with and without the paid Blink subscription plan and whether it's worth investing in overall.
Can You Use Blink Outdoor Cameras without a Subscription?
Luckily for users, you don't have to have a Blink subscription to use a Blink camera, and the same applies to the outdoor version. However, you won't be able to get the most out of your camera unless you have a subscription.
The subscription plan lets you:
Save motion alerts
Save Live View sessions so you can see them later
Use cloud storage to save and access previous recordings
Access all your camera views in the Blink app
If you don't get a subscription plan, you will only be able to get motion alerts and see the Live View of the camera from your Blink app. You will only be able to save as many videos as your memory card will allow, and they sometimes take a while to show in the app.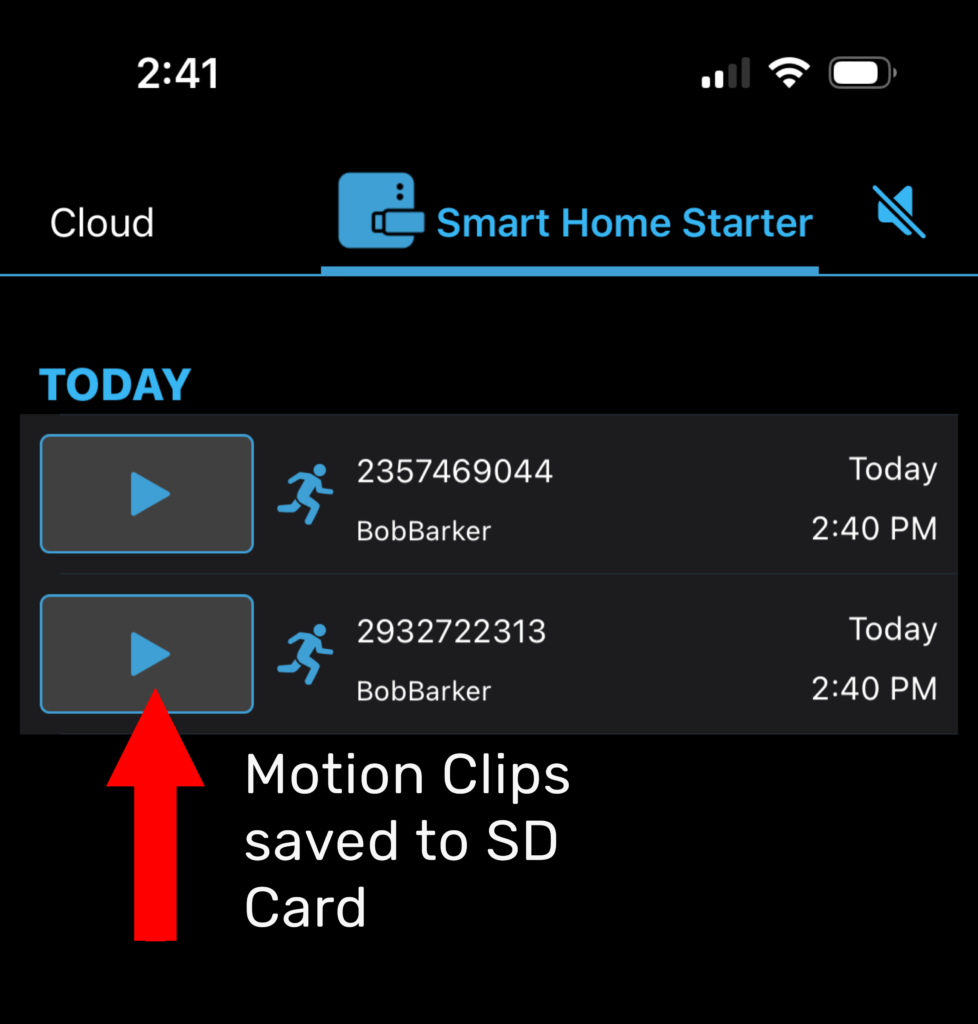 Note: If you purchased your Blink camera before April 15, 2020, you still need to pay for a subscription to view the video clips, but you do not have to pay for existing cloud storage.
Does the Blink Camera Have Local Storage
The Sync Module 2 is a device sold by Blink that acts as a storage device that connects between your camera system and the Blink servers. The Blink Outdoor camera does not use an SD card, like other cameras do, although you can get an Anker card reader like I am currently using.
Here are some of its main features:
Type-A USB port
Connects Wi-Fi
Can send clips and videos to your Blink App
Connect a drive up to 256 GB and store video clips
Compatible with the Blink Outdoor, Indoor (2nd Generation), and Mini Cameras
If you have a subscription plan, the Sync Module 2 will automatically do a daily backup to the cloud storage. But without a subscription plan, you can still store all video clips and motion detections on the device's local hard drive. This allows you to have all of your clips and videos stored in case you might need to view them later, and you don't need to pay a monthly fee.
Subscription Options for Blink Outdoor Cameras
There are two types of Blink subscription plans; they are the Blink Plus Plan and the Blink Basic Plan. Check the following chart to see the different features and which one may be best for you:
| | | |
| --- | --- | --- |
| | Basic | Plus |
| Price | $3 per month | $10 per month |
| Live Streaming | Yes | Yes |
| Video History | 60 Days | 60 Days |
| Warranty | 1 year | Lasts with an active subscription |
| Number of Cameras | 1 | Unlimited |
| Two-Way Talk | Yes | Yes |
| Motion-Activated Alerts | Yes | Yes |
As you can see, many of the features with either subscription is the same.
However, if you own more than one camera, you might want to get the Blink Plus Plan so you can use all the cameras in the same account in the app. If you are concerned about the warranty, you should also get the Blink Plus Plan since you have a warranty as long as you are paying for an active subscription.
If you are trying to save money, you can go with the Blink Basic Plan. However, newer Blink cameras, such as the Blink outdoor camera, also come with a free trial of the plans to see if you want to purchase them for the future.
Common Questions
Does Blink Require a subscription?
Blink cameras do not require you to have a subscription. You can opt for local storage or cloud-based storage with the subscription. Without the subscription, you really only have access to live view and motion alerts.
Do I need a subscription if I have a sync module?
You do not need a subscription if you have the sync module, but your overall Blink camera experience will improve with a subscription. The sync module can connect up to 10 devices and acts as a relay between those devices and the system. Blink video doorbells do not require a sync module, but battery life is improved if using one. You can connect a USB flash drive for local storage with a sync module.
Is Blink Free
After purchasing the cameras and USB drives, you can run a Blink camera system without any added costs.
Is a Blink subscription worth it?
Yes. If you are going to invest in the equipment, it just makes sense to invest in the cloud-based storage and added features that come with it.
Related Blink Articles
Keep Reading